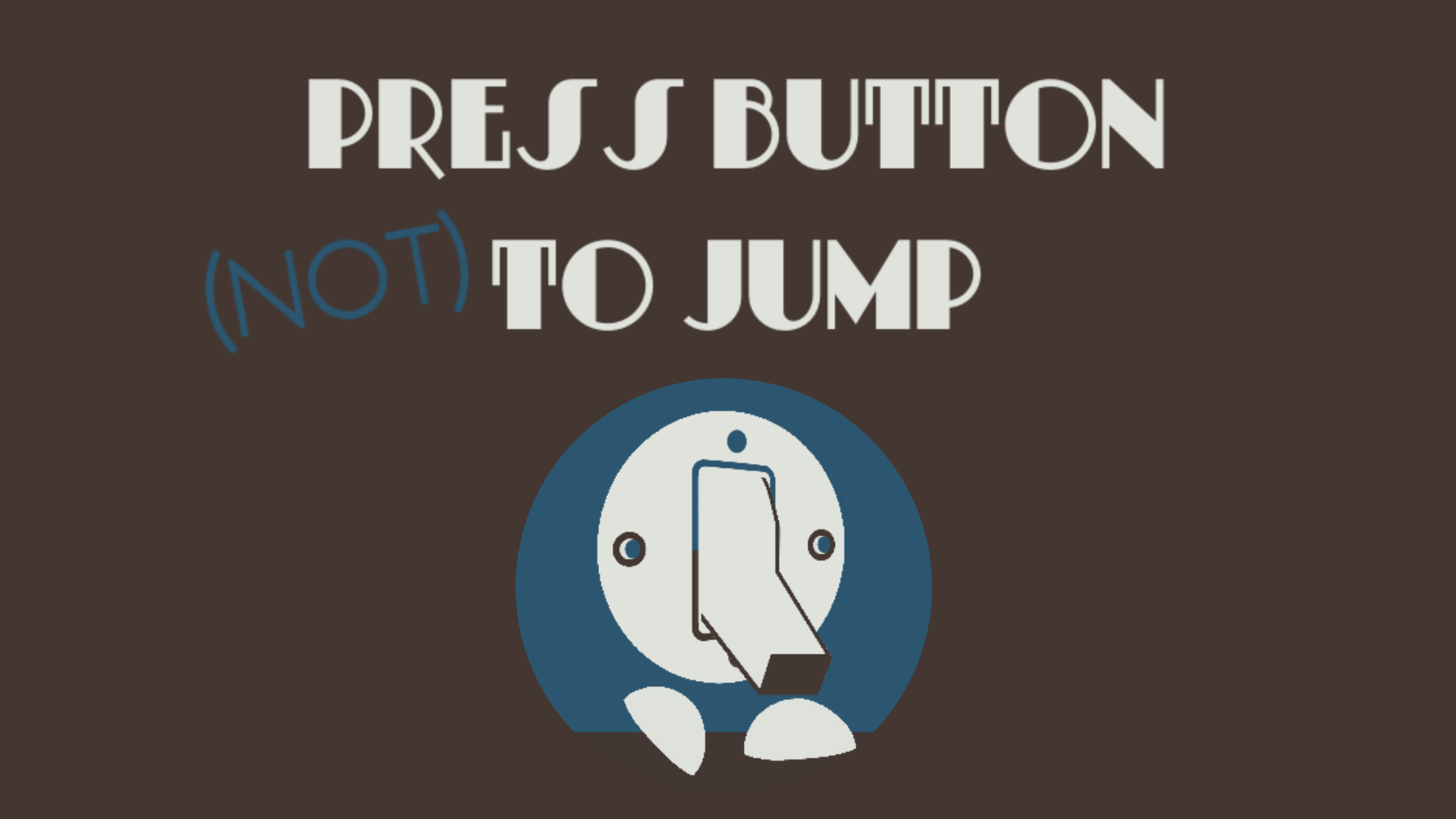 Press Button (Not) to Jump
A downloadable game for Windows and macOS
Press SPACE for jumping - easy, right? Well, here's a mean little twist: When the game mode suddenly switches, which is indicated by "switchy" lifting its nose, you'll have to press SPACE not to jump. But that's not all. With each game mode switch, collectables turn into obstacles and vice versa. Got it?
Good Luck!


This game was made within one week for the 1st semester course "Playing with Video Games" of the "Game Development and Research" Master program at the Cologne Game Lab.
The task was to make a game with visuals of only three colors and just one button as input.
Credits:
Cordula Heithausen - Game Design, Programming, Visuals, Level Design
Olivier Haas - Sound Design, Music, Level Design